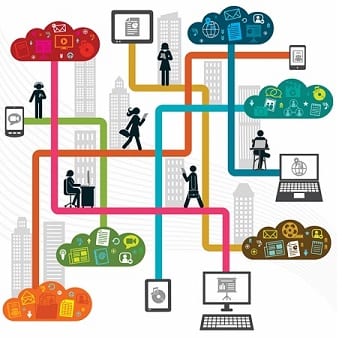 While it may seem like cloud computing is a new technology, the concepts have actually existed before the Internet itself.
Here are a few interesting facts….
A survey by KMPG found that 70% of businesses say that the cloud has already brought them significant efficiencies and cost savings.
Around 90% of Microsoft's R & D budget is dedicated to cloud computing strategies and products.
One of the most rapid expansions to the cloud came in 2009, when Amazon was able to launch over 50,000 virtual personal computers within 24 hours.
Europe will likely be the first region of the world to unleash the true power of the cloud as an estimated 95% of businesses in Europe are SMBs.
SMBs that have adopted the cloud for increased mobility saw 40% growth in revenues after one year when compared to SMBs that did not use the cloud.
Cloud computing is a rapidly growing solution for mobile devices.  In fact, a new cloud server is added for every 600 smartphones or 120 tablets in use.
Conservative estimates are that a complete shift to the cloud in Europe alone could create 400,000 new businesses, as well as 300,000 – 1 million new jobs within the next five years.
Contact us to find out more about how cloud computing can deliver real competitive advantage for your business!