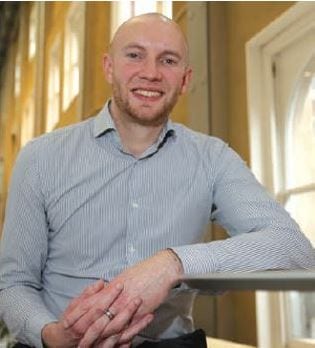 Business Talk quizzes Carl Harris, Director of IT and Operations at BCS, the Chartered Institute for IT, about how SMEs can take advantage of doing business in the cloud.
Q: The cloud continues to evolve.  How would you define the cloud in terms of its use for businesses?
A: Cloud-based services give businesses an opportunity to scale those solutions quickly and easily in line with the demands of their business.  It has also changed the way businesses buy IT services, from a one-off capital payment to a rental model.
Q: What are the key benefits and advantages the cloud gives SMEs?
A: There are numerous benefits the cloud offers the smaller business such as: –
Flexibility – the ability to scale the service up or down according to the needs of the business.
Automatic updates – if buying Software as a Service, the software is automatically updated on a regular basis.
Mobile working – if buying Software as a Service, SMEs can offer more flexible working benefits to their employees.  Such services can be accessed anywhere, anytime presuming an internet connection is available.
Security – although each service needs to be reviewed individually, for SMEs good cloud services provide an opportunity to have enhanced levels of security and security controls to protect their systems and data that they may not have previously been able to resource.
Cost – cloud services and applications are usually rented, avoiding large capital outlays and giving smaller businesses access to services that would otherwise be financially out of reach for them.
Q: And the main drawbacks or considerations?
A: Every vendor of cloud services is different.  SMEs need to consider the range of factors important to them in choosing a solution and go through a careful process of review and selection.  Locations of data centres and terms and conditions particularly need to be reviewed carefully to ensure compliance
with relevant legislation.  It is advisable to seek expert advice from your IT provider.
Q: What are the current 'killer applications' for SMEs to use the cloud?
A: The cloud services that are being most readily adopted by businesses include productivity software, collaboration applications, document storage, email and key business systems such as CRM and accounting software.
Q: What trends do you see in cloud applications over the next 3 years?
A: More and more traditional applications for the desktop will move to the cloud and more and more new applications will be born in the cloud.  In turn this will create a growing demand for skills to develop and
support applications and systems designed specifically for the cloud.  As the adoption of the cloud and the development of new cloud services grows, the landscape will become increasingly more competitive.  This may have positive benefits to SMEs in terms of reducing prices, but also risks some cloud services failing against the weight of supplier competition.
Q: What are the top three considerations when choosing a cloud provider?
A: Key considerations include what levels of security and availability guarantees are provided for your data and/or service; what are the costs and scaling of costs as variables for your business both today and in the future; and what are the terms and conditions – are they acceptable to your business? You should
also review where data centres are physically located.
Q: What planning should go into a migration to the cloud?
A: The review of factors described above is an important first phase before starting any works.  Having agreed a service make sure the data you are moving is appropriately secured and backed-up (and accessible for a sensible period of time post any migration) to ensure you have a safe fall-back position.
Also, ensure you understand all requirements of your local devices (e.g.  PCs, mobiles) in order to access and use the service.  Consider whether you need to employ the services of an implementation partner to assist you with your migration.  Make sure you thoroughly test your new services before you make the switch.