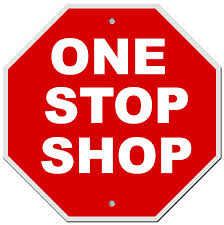 At Amshire Solutions Limited we pride ourselves on being "big enough to cope, small enough to care"
We are a family owned Company that delivers reliable IT solutions to businesses in the South Manchester area and beyond.  The business was set up in 1995 (and now in its 19th year) by Trevor Taylor, our Managing Director. We now have a team of 15and look after more than 150 Servers and over 1,500 workstations across a wide range of businesses.
Our 5 core service areas are :
Professional IT support
Data backup solutions
Cloud computing
Internet connectivity
Business support
Our innovative and cutting-edge IT support services give you access to the full range of expertise necessary to run your business successfully.  We can manage all your routine IT tasks, supply and install new equipment as needed, and provide efficient IT help-desk support that gets you out of trouble quickly.
Dragon Approved Services – Earlier last year we were proud to be chosen by Theo Paphitis for a Small Business Sunday (#SBS) award, where he retweeted our mantra of "big enough to cope, small enough to care" to his 468,000 followers.  Thanks to the great man we gained 700 new followers almost overnight.  For more info read here
We have a range of flexible and cost-effective service plans that suit a business of 3 Users or of 200 plus Users.  Their comprehensive services provide clients with unique technology solutions that are customised to meet the specific demands of their businesses, by competent, qualified experts in their field.
We are heavily involved in the south Manchester community, as a sponsor of Marketing Stockport and a Chamber of Commerce member.
Our mission is :
"… to provide our Customers with the highest level of quality service and satisfaction by delivering the most efficient, cost effective IT solutions and networked computer systems."
Find us on Twitter: @amshire
Why not check out our quarterly Business Talk magazine at: http://www.amshire.co.uk/businesstalk/