Why is Backup for Microsoft 365 so important?
A common misconception for many Business owners and Microsoft 365 users, is that data backup is included within their subscription. This unfortunately, is not true – Microsoft only replicates data in the cloud to ensure that a customer's data is constantly available when they need it. However, if the data was to become corrupted in any way or encrypted, then this is when problems will arise and just a few of the reasons why having a secure backup solution is so vital.
Here are 5 main reasons why you need to Backup your data in Microsoft 365
1. Mailbox backup and storage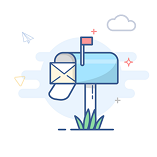 The basic Outlook recovery is very limited and emails that have been deleted from the recycle bin are only kept for up to 30 days meaning after this period, they are no longer recoverable. A similar time window exists for data stored in SharePoint as well
2. Ransomware attacks and data breaches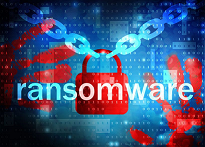 As you may already be aware, cyber-attacks and email phishing scams are continuing to rise at a fast pace. When an attack is successful, this not only compromises your data but your customer's data as well. Without any backup solution in place, you data is unrecoverable if stolen and worst-case scenario in place is important but having a secure backup solution is just as critical to ensure your data is always protected.
3. Accidental erasure and human error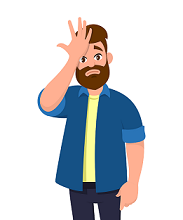 Half of data loss occurrences are a result of human error. This could either be an employee or a customer who can potentially delete important business data without even realising it has happened. Unfortunately, this happens far too often and is inevitable which is why backup is so important so that data is easily and conveniently retrieved.
4. The disgruntled employee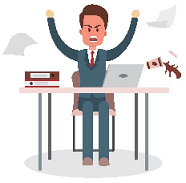 Protecting your systems and data from outside threats is key but what can be far worse than this, is an internal attack. Although we hope this will never occur, an unhappy employee who has access to all systems has the potential to delete critical data and emails. These types of attacks are intentional and important emails and/or customer information can be lost forever which is why your data needs to be easily retrievable.
5. Data retention and compliance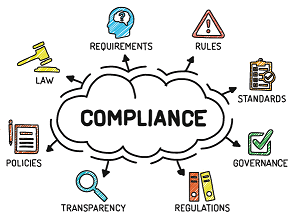 With regards to GDPR and certain regulations, businesses must comply with policies ensuring the safety of their customer data. Having the correct backup solution, ensures customer data is stored safely and is fully protected, giving your customer full peace of mind.
Contact Amshire to find out how we can help you.