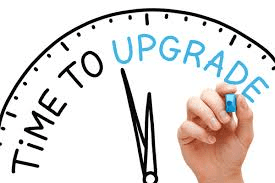 Here are some indications as to when it may be time to look at doing a more wholesale upgrade to your business IT system.
Your business is growing .  It may be that you're employing more people, developing new products and services, or expanding into new premises.
You're having constant problems.  For instance your system crashes regularly or your computers can't manage basic software upgrades which impact on productivity.
You're re-organising.  If you're re-organising the structure of your Company then it could well be an ideal time to also look at how the latest technology could support your new organisation.
Your system has evolved.  Understandably, if your business has grown and your IT has developed piecemeal then it's likely you will get to a stage where the overall system no longer works as efficiently as it should.
Unsure whether your IT system is up to date and fit for purpose?
Call to arrange for a free assessment