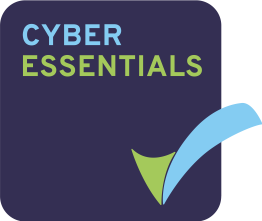 Amshire has achieved the Cyber Essentials accreditation, a UK government backed standard for companies taking all necessary steps to protect themselves from cyber-attacks and to keep customer data safe.
Cyber Essentials accreditation is also a requirement for all businesses planning to bid for government contracts that involve handling personal information. Certification is included as part of the National Cyber Security Strategy, with the primary aim of making the UK a safer place to conduct business online.
Dave Taylor, Managing Director of Cheadle Hulme-based Amshire, said: "Achieving Cyber Essentials is part of our ongoing strategy to always provide gold standard advice and services to our customers, we are continually up-skilling our staff to keep their knowledge of ever changing IT security standards as high as possible.
"Cyber Essentials also boosts the ability for Amshire to bid for large contracts and is part of our growth strategy at the company."
The threat of cyber-attacks remains very real and widespread in the UK. New statistics from the Department for Digital, Culture, Media and Sport (DCMS) published in the 2019 Cyber Security Breaches Survey has shown that only 33% of businesses have cybersecurity policies in place.
Whilst security is improving overall, the threat of repeated attacks is high at companies where security is lax.
"Around 48% of businesses and 39% of charities who were breached or attacked, identified at least one breach or attack every month," said Dave. "This shows that vigilance and awareness must be kept at the top of all company risk registers. Companies need to continually review their cyber security standards and ensure staff are trained properly as the hackers working outside the law are continually looking at new ways to breach data security."
"Human error is inevitable, but all companies can take steps to ensure security standards are as high as possible. Companies must also ensure they back up their data constantly and ensure they have a disaster recovery strategy in place."
Contact Amshire to discuss how we can help you gain the Cyber Essentials accreditation.
What is Cyber Essentials?
Designed and promoted by the UK Government, Cyber Essentials was included as part of the National Cyber Security Strategy, with the primary aim of making the UK a safer place to conduct business online. Cyber Essentials certification identifies companies that are taking appropriate steps to secure data and any personal information they hold.
All suppliers bidding for government contracts which involve handling personal information and providing some ICT products and services must be compliant with the Cyber Essentials controls.
Cyber Essentials helps prevent the vast majority of cyber-attacks as even a simple virus or piece of malware can result in loss of company and client data. Cyber-attacks commonly exploit basic, easily secured vulnerabilities within IT systems and software. Cyber Essentials ensures crucial security measures have been implemented to prevent the most common attacks.
For further information please see www.cyberstreetwise.com\cyberessentials