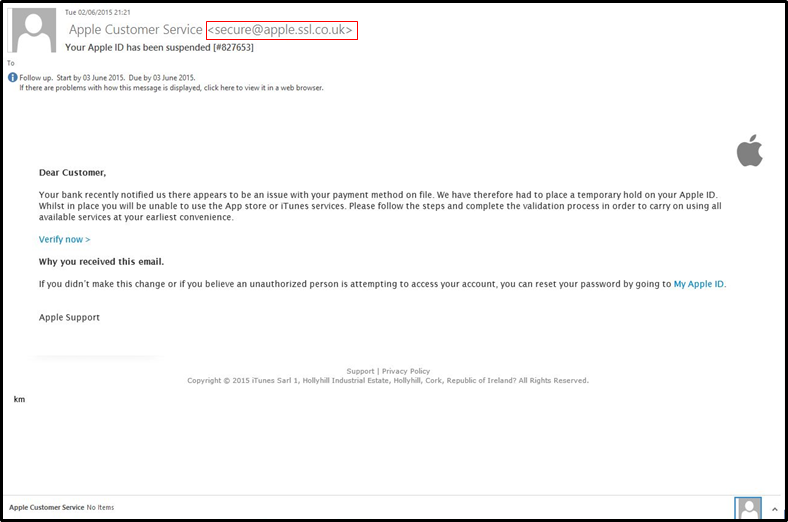 APPLE ID Suspension
An email advising of your Apple ID suspension is currently doing the arounds. The email is very similar to a genuine Apple email. However, the way to differentiate lies within the Sender's email address.
There are two things to check for within the Sender's email address the verify the email's authenticity:
1. A genuine email from apple will always come from an address ending in "apple.com"
2. A genuine email can be in the format of "something.apple.com", but not "apple.something.com"
For ease of reference a screenshot of the email has been attached with the Sender's address highlighted. There are multiple versions of this email from different addresses, but if you use the above rules you can identify if the email you receive is fake or genuine.
If in any doubt please contact Apple.com or Amshire's Support desk.