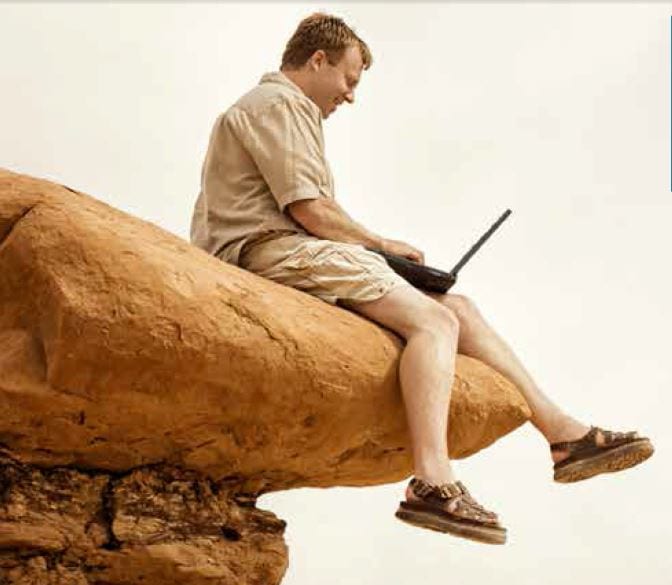 Creating a flexible workplace
Technology has transformed the nature of work, creating a flexible workplace.
Cloud Computing
Now, with cloud computing becoming ever more pervasive, organisations are increasingly decentralising their teams and streamlining their operations. Exploiting new technologies gives employees and employers the ability to have more freedom on how they work. This allows them to focus on achieving outcomes rather than simply the time spent working. Although, some businesses have hesitated adopting a more flexible workforce, others are benefiting from the reduced costs and increased productivity. Motivated employees work towards shared organisational goals.
Flexibility in a global marketplace
A flexible workplace isn't exclusive to the larger corporate. Small businesses now utilise available technology too. Flexible teams work more efficiently, dramatically reducing costs and timescales. But, the benefits go beyond a business's bottom line.
The new flexible work landscape provides more opportunities for companies to find the exceptional talent they need to compete in the marketplace.
This makes it easier to acquire the talent you need to grow your business. Today's business leaders understand the value of having the best employees. For these employees, a flexible workplace allows them to customise their work to meet their professional and personal, 'away-from-work' needs. This provides an effective way for businesses to attract candidates by making them feel more Valued, by the Company.
The flexible worker
Technology allows businesses to have a global reach when developing their teams. Using social media, teleconferencing, intranet and other technologies makes it possible for individuals to collaborate in real time with far greater efficiency.
This makes businesses much more nimble and agile when responding to changes in their markets and to customer demands. Flexible working makes it possible to pivot in new directions faster than businesses that use a more traditional approach to management and work.
It can also dramatically reduce the cost of running a business. The technology platforms used in today's flexible workplace can eliminate the need for a physical office. Businesses can operate nationally and internationally without the high cost of developing a physical presence in a major business city.
Most importantly, industry research shows that flexible workplaces typically have a lower rate of staff turnover. Productive and engaged employees within the organisation, results in huge returns for businesses over time.
Working in the Cloud
The advent of cloud computing has been one of the biggest factors in creating a more flexible workplace for businesses around the world. It enables people to access and manage information, and communicate with their team members from anywhere there's an Internet connection.
Software applications, from basic office tools to highly specialised applications developed because of cloud computing are easy to implement.
It also gives your business a seamless transition when adopting new technologies to replace less efficient ones. Read the following article for more about how the cloud can help deliver a flexible workplace.
Using Voice-over-IP (VoIP) gives workers a comprehensive system that allows them to receive, make and process telephone calls from any location while using only one telephone number.
Similarly, web conferencing technology has also led in the development of more flexible workplaces. It allows real-time communication with virtually any number of individuals, providing a host of features that allow for highly effective presentation and sharing of information, and faster, productive collaboration enabling businesses to respond more quickly and deliver to market more swiftly.
Transitioning to a flexible workspace
However, many businesses struggle when moving to a more flexible work environment. For some, finding the right candidates for a flexible work position can be the biggest challenge. For others, it's understanding what technologies exist and how best to exploit them.
When hiring, businesses should look for individuals who take a proactive approach to their work. Employees must have the ability to prioritise their goals with respect to the overall objectives of your business. A flexible workplace can cause responsibilities to become unclear. Well established and clear standards of operation must be in place.
Meanwhile, technology has created more flexible workplaces across virtually every sector. But many businesses can run into unexpected challenges when collaborating remotely.
Understanding how to best utilise the various technology platforms increases your chances to maximise the productivity and efficiency of your flexible workforce. Therefore, engaging the support and advice of your managed IT services provider will help you plan and implement the best route towards a more flexible organisation.