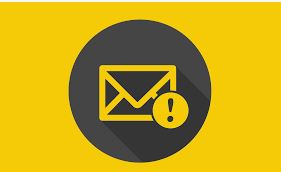 Cybercriminals are at it again, distributing malware and stealing login credentials
Following the Coronavirus outbreak there has been an increase in the quantity of phishing attacks which has completely rocketed over the last 3-months, equating to a 667% increase.
Supposedly to combat the spread of the Coronavirus hackers have been known to set up fake Charities. Also, it has been known that criminals have impersonated the World Health Organisation too.
According to Dean Russell, MP for Watford and a member of the Health and Social Care Select Committee, 'this is a new low for cyber criminals, who are acting like piranha fish, cowardly attacking people on mass when they are at their most vulnerable'
Amshire's advice, always be vigilant with any email message you receive, especially with those that have attachments. Question them, before you open them. If you are not expecting the email, then it is more than likely an attempt to hijack your computer. If you're unsure, because the senders email address is recognised, call them to confirm.
Amshire's advice if you're unsure whether an email is legitimate or not, DELETE the email.
Don't become another statistic of cyber-threats – ensure your systems and working practices are secure.
Contact us now to discuss your business