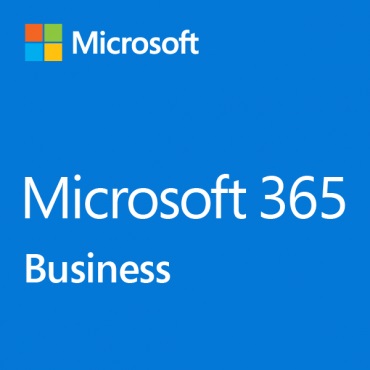 New Pricing for Microsoft 365 from 1st March 2022
On 19th August 2021, Microsoft announced that will introduce a price increase in the commercial pricing for Microsoft 365. This updated pricing reflects the increased value that Microsoft has added to the products over the last 10 years. The new pricing will go into effect in six months on the 1st March 2022.
Since the introduction of Microsoft 365, Microsoft have added 24 apps to the suite including Microsoft Teams, Power Apps, Power Bi, Power Automate, Stream, Planner, Visio, OneDrive, Yammer and Whiteboard. Together with these new apps there have also been over 1,400 new features and capabilities in three key areas:-
Communication and collaboration.
Microsoft Teams is the new front end across work, life, and learning for more than 250 million monthly active users. We launched Teams in 2017 as the only integrated solution where you can meet, chat, call, collaborate, and automate business processes—with the power of the Office apps—all within the flow of work. In 2020 alone we released over 300 new capabilities including Together mode, background effects, large gallery view, raise hand, live reactions, breakout rooms, live captions with speaker attribution, and Fluid components, just to name a few.
We introduced a new category of collaborative applications in Teams, empowering people and organizations for hybrid work through deep integrations with Power Platform, Whiteboard, Lists, Planner, Shifts, Forms, and SharePoint. Companies like Adobe, Atlassian, Salesforce, SAP, ServiceNow, and Workday have built apps that deeply integrate with Teams, bringing business processes and functions directly into the flow of work.
We continue to innovate on both real-time and asynchronous collaboration. We introduced real-time collaboration in Word, Excel, and PowerPoint desktop apps while a growing set of capabilities like @mentions, assign tasks, modern comments, and auto-save have streamlined the collaboration experience. We've added and expanded OneDrive cloud storage and the Exchange Online mailboxes.
Security and compliance
The cybersecurity landscape is more complex than ever. With the accelerating volume, sophistication, and scale of cyberattacks, security and compliance are a priority for every organization. Since we first introduced Microsoft 365, we have added new attack surface reduction capabilities to help organizations defend against ransomware and other threats. We have added capabilities like data loss prevention (DLP) for email and documents, sensitivity labels, and message encryption to help keep important data within the organization. And we have added powerful compliance capabilities that help organizations reduce risk and respond to increasing regulatory requirements such as Content Search, eDiscovery, and core Litigation Hold. Built-in mobile device management (MDM) and other management tools like Microsoft Endpoint Manager help admins support remote and hybrid workforces.

---
Why are Microsoft making the change?
Microsoft are making the change to remove confusion around the Office 365 and Microsoft 365 products.

The existing naming convention no longer represents the placement for each subscription within the product family.
Office 365 Essentials provides Cloud services for Email, Teams, SharePoint and OneDrive. But it does not include Desktop Applications.
Office 365 Business provides the Desktop Applications. But this does not provide any Cloud services.
Office 365 Business Premium combined the Essentials and Business products together.
The confusion started when Microsoft released Microsoft 365 around 2 years ago. This product is based upon the Office 365 Business Premium subscription with Advanced Security features. These additional features include Mobile Device Management, Information Rights Management and Exchange Online Archiving.

By renaming the Office 365 and Microsoft 365 products it makes it clear where each sit within the product family.
Do you want more information?
If you want more information about any of the new Microsoft 365 subscriptions or features that you've not looked at then please get in contact with us.