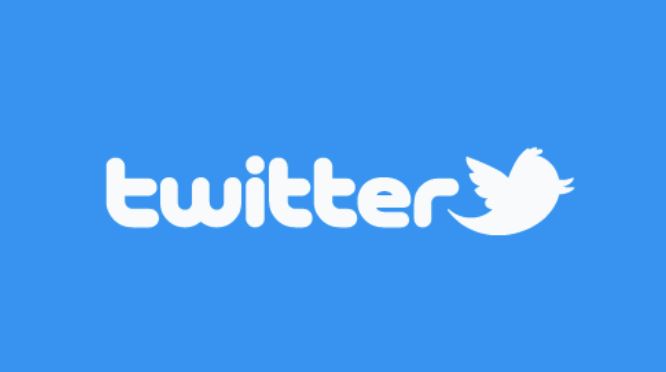 TWITTER HASHTAGS
Used strategically, twitter hashtags provide many benefits, and can be used to ensure your content is shown to a larger audience. This helps to raise awareness about your brand. It can also target a specific group of people too. Using hot trends and topics will also boost your SEO.
Hashtags are important because they help to increase social media engagement with new Users. Businesses use hashtags to grow their online presence attracting new Customers too.
Amshire's winning streak
By joining in many hashtag hours and with lots of hard work and determination Amshire have been fortunate to win the following badges via Twitter whilst connecting with many great businesses and making new friends along the way.
Chrissie is now responsible for #twittersisters every Thursday at 8:30pm.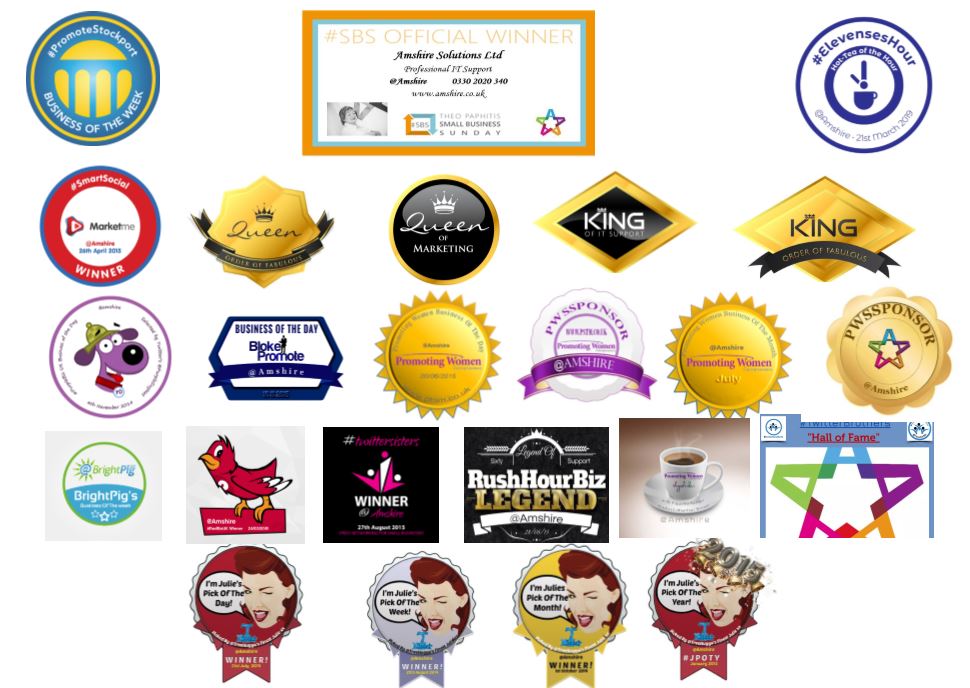 Winning Dates
16th March 2014 – #SBS (Small Business Sunday) @TheoPaphitis
31st July 2014 – #JPOTD (Julie's Pick of the Day) @Julies Picks
31st July 2014 – #QueenOf #OrderOfFabulous @ADG_IQ
7th August 2014 – #QueenOf Marketing @ADG_IQ
29th August 2014 – #JPOTW (Julie's Pick of the Week) @Julies Picks
1st October 2014 – #JPOTM (Julie's Pick of the Month) @Julies Picks
6th November 2014 – #Purplebiz UK Business of the Day @Purpledog
9th December 2014 – #KingOf IT Support @ADG_IQ
6th January 2015 – #JPOTY (Julie's Pick of the Year) @Julies Picks
2nd February 2015 – #BrightPig Business of the Week @BrightPigSEO
24th March 2015 – #RedBizUK winner @RedBizUK
26th April 2015 – #SmartSocial winner @SmartSocialUK
31st July 2015 – #PWBMW winner @PiggyMarketNo1 and @Promoting_Women
27th August 2015 – #Twittersisters winner @Nicola Heales and @Snuggles2UK
28th August 2015 – #RHBLegend @PiggyMarketNo1 and @250thouin365
19th February 2017 – #LadiesCoffeeHour @PiggyMarketNo1 and @Lookwhatmummade
14th July 2017 – #FunPMLunch @PiggyMarketNo1 and @LetsGoLancs
24th July 2017 – #Twitterbrothers – joined Hall of Fame @TweeturbizUK
21st January 2018 – #PromoteStockport @AquaDesignGroup
26th April 2018 – #Twittersisters now run by Amshire and TEAM of 7 ladies
6th March 2019 – #Elevenseshour @elevenseshour_
21st March 2019 – #Elevenseshour @elevenseshour_
27th March 2019 – #PromoteStockport @AquaDesignGroup