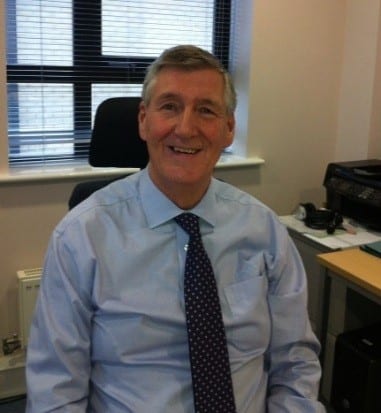 Where did the name Amshire come from?
Author: Trevor M Taylor (Chairman)
This is something that people often ask me.  There is a bit of a story behind this and an amount of logic too.  When I was setting up Amshire in the mid 90's I used to get very frustrated and still do with funny sounding or peculiar spelling of names for Companies.  Often, I see this as being a play on words or linked to a product and/or service the Founder is offering.  But, no one else understands this.
Why, as a business Owner would you setup a name that is either difficult for a lot of people to pronounce, spell, or often causes confusion when talking on the phone?  Which, in my opinion just turns people off contacting your Company?
So, I wanted something that was very memorable, very easy to pronounce and easy to spell too.  Without realising it I had created a detailed brief in my head for the ideal name.  Although, now looking back this seems very clinical, but to me as a business Owner it just seemed so logical and right.
Requirements
Over all the years Amshire has been in existence, the name Amshire has lived up to all expectations.  Basic requirements for my Company name had to have all the following attributes:-
Had to start with "A" so as to be at, or near to the top of any search
The name had to be easy to say, especially over the phone so people could easily understand
Easy to spell with very few other options available
Be as unique as possible
It had to be very memorable like that of Amway, Avon etc.
In the end, having all this in my head I was driving somewhere in the Midlands one day in 1994 when I noticed a sign and part of the name had "Amshire" that just jumped out at me!
Proof, I think in the belief that you get what you wish for.  Especially if you have clear and well defined goals.