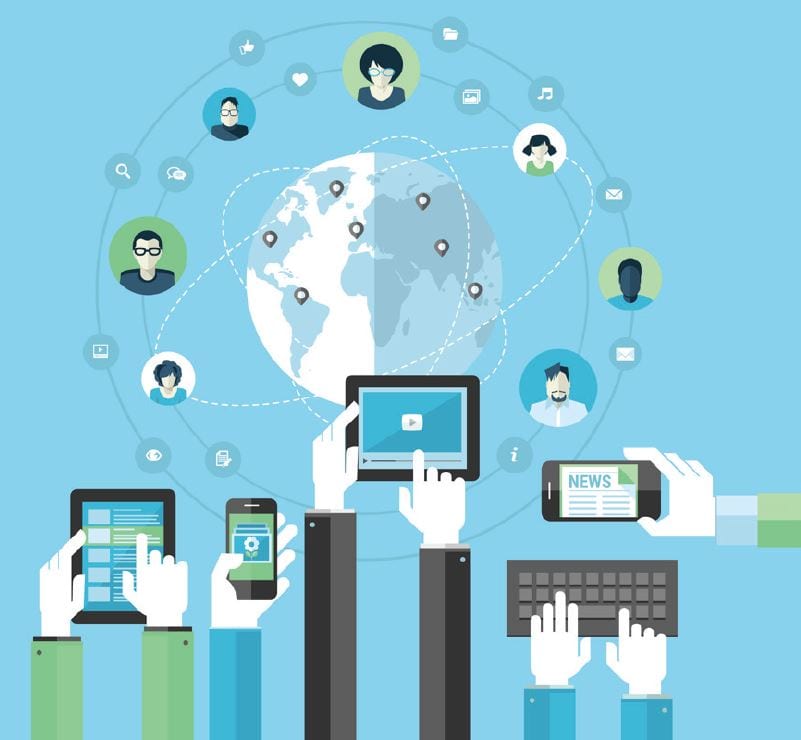 Winning the digital Customer
Winning the digital Customer is far tougher and a far cry from when marketing used to be much simpler. Choices were limited and reaching new Customers was relatively easy. As long as you had a compelling message, you could move your product.
Technology and the Internet has made marketing a whole lot tougher. With a cacophony of digital channels, devices and ploys to win our attention, what used to be a matter of identifying needs and communicating benefits now requires us to create an immersive experience to engage and win customers.
At the same time, the Internet means anyone can sell to anyone, and smaller players can compete fair and square against the old guard of 'big brands'.
However, this new digital world now requires a whole set of new skills and capabilities; it also requires clarity of intent and a well-defined marketing and sales strategy.
Guiding principles
So, here are some guiding principles to help shape your digital marketing strategy and enable your business to better exploit the online marketplace.
1. Clarify your goals for the digital Customer
Be clear as to what you want to achieve. For most businesses, marketing goals fall into one or more of three categories: –
raising awareness
driving sales
creating advocacy (i.e. customer referrals).
Effective marketing relies on having clear goals against which to focus your strategy.
2. Develop your strategy for the digital Customer
Having understood your goals you need to develop a strategy. One approach is to use the 'AIDA' model – Awareness, Interest, Desire, Action – where you?
Firstly, build awareness of your brand, product or service – think about where your Customers go when online, then gain their interest so they want to find out more, and follow this with something that makes them want to purchase.
Lastly, make it easy for them to take action and buy. Each of these steps can utilise different online marketing techniques and technologies depending on who your target audience is. For example, if you're selling a new widget to a broad consumer base, you will probably want to think about creating brand appeal and engaging consumers to drive them to your website or sales channels where you need to succinctly sell the benefits, provide an incentive to buy and make it easy for them to purchase.
If you are a specialist business-to-business supplier then ensuring customers can find you when they search will be critical, as well as placing thought leadership articles on industry websites or using targeted email campaigns.
The Internet means anyone can sell to anyone and smaller players can compete fair and square against the big brands.
3. Strategy to tactics.
Once you have made broad decisions on your overall approach, you need to translate this into a set of integrated activities, selecting the most appropriate digital marketing and selling techniques that will deliver your goals. You may also need to get creative and develop an engaging and innovative campaign that will make you stand out from the crowd. There's a multitude of tactics that could be employed but it's important to know which are best to use for your particular strategy and how to use them to best effect.
Examples of tactics you could employ include: –
Email marketing
Search engine optimisation (SEO)
Pay per click advertising
Website content
Digital PR
Social media
Viral marketing
Webinars
Web Chat
Apps
Loyalty programmes
4. Measure and refine.
One of the real advantages of digital marketing is the relative ease by which you can measure results and assess how you are doing against the goals and objectives you set. It gives a clear and almost immediate indication of the return on your investment.
For each of the tactics above, there's a way to quantify and evaluate its effectiveness so you can refine your strategy over time. There's also a range of tools and techniques you can employ to help measure the effectiveness of your digital marketing strategy. More notable examples include:
Google Analytics – offered free by Google, it generates detailed statistics about your website's traffic and traffic sources
Hootsuite – a popular social media management tool enabling you to measure and manage your activity across a range of social networks
Email marketing platforms – provide reports on who has opened your marketing emails and whether they have clicked on embedded links
SEO reporting – tells you how well your website is fairing on search engines
Apps – providing detailed reports on usage and sign-ups for offers, etc
The digital opportunity
Digital marketing and related technologies enables any business to compete with the biggest brands; size is no longer king. Being innovative in engaging customers and giving them a great online experience is what now counts.