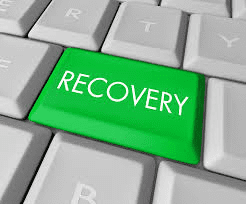 WOULD YOUR BUSINESS FUNCTION IF YOUR SERVER FAILED?
In today's transaction-intensive world, Companies that can tolerate data loss between the time of their last backup and the time of a disaster are getting increasingly hard to find.  Would your business function if your Server failed?
System outages are both unpredictable and in many cases unavoidable, with serious consequences on the ability to do business.   Any downtime (whether planned or unplanned) can cause your Company to grind to a halt.
Disaster recovery is a critical part of business planning against the risk of fire, flood, theft and system failures.  Downtime costs money, and most Companies would cease to function without IT systems and data.
By having a business Disaster Recovery Service, you will be back up and running in hours, rather than days.
QUESTIONS TO ASK  
How much would a disruption really cost you, not only in £'s but downtime too?
Could you be without Services for any length of time?
Have you planned what to do in the event of a Server failure?
Would you lose data due to Server failure?
Could you deal with Customer / Client inquiries?
WORKING WITH YOU
Amshire will work with you to ensure that your business needs are met: –
Provide a loan Server, to ensure you are up and running within 2 hours
Transfer your system whilst you carry on working.
Keep interruptions to your business are to a minimum.
Look at providing appropriate security measures to protect your data and your business from theft
Maintain system integrity and security.
Create a fully tested and regularly updated Disaster Recovery Solution.
Ensure critical assets are categorised, prioritising their protection and assessing their vulnerability
Provide access to data and voice in the event of a disruption to your normal business operations
HELP IS AT HAND WITH AMSHIRE SOLUTIONS
Software onto your Server which takes a copy of everything on the Server, storing it onto a separate machine.  This could be another Server or a NAS (Network Attached Storage Device).  Amshire will supply you with a NAS Device that will do this for you.
When all of this is in place the Software takes an image copy of your Server and increments of 15-30 minutes.  Our engineers will monitor this thus making sure your data is secured on the NAS Device.
We will ensure that you have: –
Fast Reliable Disaster Recovery
Data Protection and System Migration for Windows Servers
Help to Maximise Your Business Continuity
Help Minimise Your Recovery Time Objective
Contingency Planning Research
According to the Contingency Planning Research and Strategic Research Corporation: –
43% of Companies experiencing disasters never re-open
29% close within 2 years.