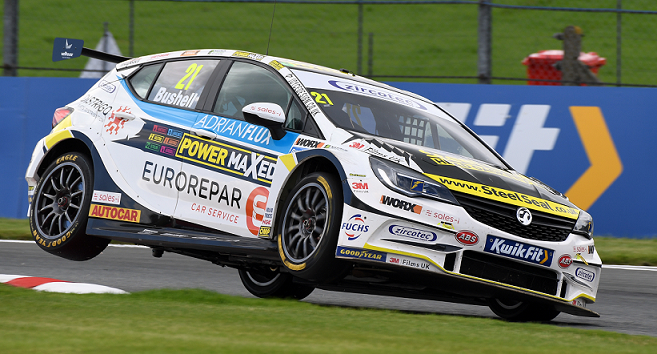 Power Maxed Racing back on track with IT support at Knockhill
Power Maxed Racing is set to return to the track at Scotland's Knockhill circuit this weekend for the next round of the 2020 BTCC championship.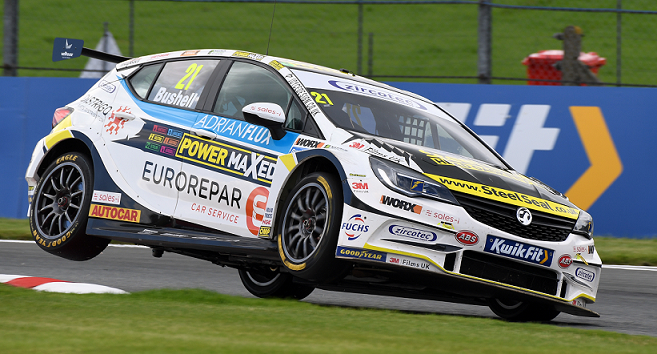 Despite the global pandemic, IT Security & Infrastructure specialist Amshire have revved up their partnership with Power Maxed Racing as managing director Dave Taylor, a keen fan of the BTTC series, explains:
"Although not able to provide direct IT support to the team on the circuit due to enforced Covid-19 restrictions, Amshire's branding will be on track at Knockhill, blazoned across the windscreen of Mike Bushell's Astra. It's been a tough year for the BTCC teams and we are delighted to be providing support as sponsors as well as with our IT services. Fingers crossed and good luck to Power Maxed Racing and Mike Bushell!"
Making his debut with Power Maxed Racing last weekend at Oulton Park, despite a couple of minor incidents, Mike managed to record the second fastest lap of the race.
You can catch all the action live this Sunday, 30th August, on ITV2 from 10:40am.
Oulton Park Race Review
Last weekend saw the first outing of the season for Power Maxed Racing at Oulton Park. Mike Bushell, a Double Clio Cup champion took charge of the lone Astra for the first time.
Unfortunately, despite the early speed, the wet weather and a pit lane incident meant Mike started from P15 in race one. Within a few short laps Mike managed to work through the pack almost reaching the top 10. Unfortunately, a non-fault incident with another car meant an excursion off the track and a visit to the pits to check everything was ok. Despite the incident and being two laps down, Bushell managed to record the second fastest lap of the race.
Race 2 started wet and in keeping with the poor luck from race 1, the wiper motor failed resulting in another trip to the pits for emergency repairs. Bushell again was close to the top of the timing sheet recording the third fastest lap time in the race.
In the preparation for race 3 a seal failed on the brake master cylinder requiring the reduced team of only 4 mechanics to replace the part in record time and getting the car to start from the pitlane. Bushell managed to overcome this disadvantage and made up 10 positions within a few laps. Unfortunately, the red flag came out to end the race early due to an incident with Hamilton and Jelley, meaning Bushell's drive was cut short just short of scoring his first points of the season. Despite the results, the weekend was deemed a success for the team, with Bushell and PMR's Vauxhall Astra proving to be a strong package as one of the fastest on track throughout the weekend.